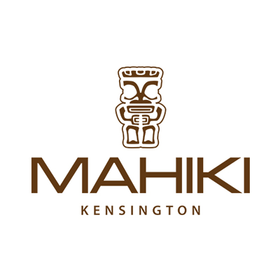 Club Mahiki Kensington
2A Kensington High Street London, UK
Closest Tube: High Street Kensington
10:00 PM - 3:00 AM
Commercial House, Pop, R&B, Party Anthems
Mahiki Kensignton is the new IT spot in the exclusive area of Kensington and ensures an unforgettable experience. Read more
In November 2017, Mahiki has launched their second London venue in the heart of Kensington! Mahiki founders Piers Adam and David Phelps teamed up with the creators of South Kensington private members' club Albert's - Carlo Carello, Jake Parkinson-Smith and Fraser Carruthers to bring you a more grown-up "all-day" version of Mahiki that will include a restaurant, cocktail bar and even quiet private dining rooms. The restaurant called Pufferfish will transport diners to a Polynesian Paradise offering an enticing menu of exotic Asian delicacies including sushi hand seared tableside with a blowtorch. The unique and iconic venue ensures an unforgettable experience.

The Polynesian spirit of Mahiki will be encapsulated in the Kensington venue with hand-carved statues and authentic materials. The iconic Mahiki treasure chest topped with Champagne will still be part of the menu and of course, they will still have plenty of tropical cocktails, Bloody Marys, and mimosas! The party will continue on the exclusive Kensington!

Piers Adam, Founder of Mahiki, comments: "Mahiki are so excited to be opening its second London site. After 10 years, Mahiki is now an institution and an authority on award-winning cocktails. reputation for fun, but it will also be introducing a world class head chef specialising in Asian cuisine". Mahiki Kensington will be the ultimate party destination and is set to be unique in every respect.
Parties at Club Mahiki Kensington
Music at Mahiki Kensington
Main Room
Commercial House, Pop, R&B, Party Anthems
Photos of Mahiki Kensington